Franck's Wild Ride
Uplifting, funny, and moving...
Two friends, one impulsive and one reserved, are drawn into a foreclosure scam on an old New England home with ties to slavery and the Underground Railway, and discover love, community, and deep family secrets. 210pp. $10
I savored this sparkling novel, laughing out loud as I read each night. Franck is undeniably impulsive and even brash, but his earnest determination to sort out a mess he has helped create is refreshingly endearing, never exasperating, as he steadfastly offends foes and charms strangers. C. Coughlin, Cape Elizabeth ME
"Franck (as in the composer's name) impulsively breaks free of his narrow life, decodes the lineage of a house's dark past, and lays to rest a century-old family secret. The characters are loveably flawed and likeable -- you'll enjoy spending time with them. This wild ride is a timely legal thriller told in a relaxed, honest tone with humor, compassion and a keen eye for the foibles of human nature." --Philip Reed, award-winning author of Off and Running and Wild Cards.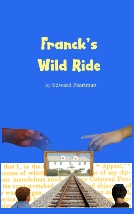 Music columns for Scottish Life magazine
Ed has written the music column since 1996 for Scottish Life, a quarterly color magazine. For subscription or back issue orders, feel free to check out this link to the magazine.
Winter 2017-18 Shetland Fiddle Frenzy; Fall 2017 Fiona Kennedy; Summer 2017 Old Blind Dogs;Spring 2017 – Music and musicians of Caithness;Winter 2016-7 – the Atholl Collection in Perth; Fall 2016 – Ross Ainslie & Gordon Duncan; Summer 2016 – Scottish Social Dance music; Spring 2016 – Ewan MacColl; Winter 2015-6 – Hebridean Celtic Festival; Fall 2015 – Highland Music Trust; Summer 2015 – Music of Moidart; Spring 2015 – Borders Music; and more!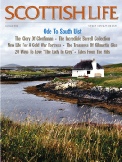 Alita: an Unidentified Flying Love Story
She's a pilot who's traveled 10,000 years back in time to study us; he's her specimen, a man of 2018. They have a short time to learn a great deal about each other. $8