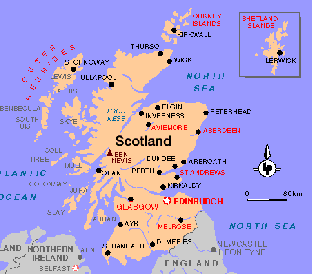 Treat yourself to a dream tour!
Walks in the day; music at night
For musicians, listeners, walkers
– limited to 7 travelers in each tour
Our walking guide, Dorothy, has led walkers throughout Scotland for over 35 years, specializing in ecofriendly and comfortable B&Bs and hotels. She is laid-back and accommodating, with tremendous knowledge of Scottish flora, fauna and history.
Our musical guide, Ed, has gained the respect and trust of top musicians from Scotland for over 35 years, playing music with them, bringing them to the US, distributing their CDs, and writing the music column in Scottish Life magazine for 20+ years.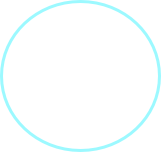 Trip 1: June 8 - 18, 2021
Highlands & Skye – Niel Gow's Scotland [full]
Visit the Highlands and Skye, including amazing vistas in Loch Lomond, Glencoe, Skye, Loch Ness and more, plus unique experiences to several places off-limits to the public, relating to J.S. Skinner, and hearing Niel Gow's fiddle at Blair Castle. Meet and hear some of Scotland's best musicians – Gaelic singers, fiddlers, pipers, and more.
Trip 2: June 23 - July 2, 2021
Burns & Borders [2 spaces]
Walk in the beautiful home area of many great Scots, including Robert Burns, Sir Walter Scott, James Hutton (father of modern geology), and John Muir. Visit Edinburgh, various Borders towns, Dumfries, and sites where Burns lived.. The Borders is full of great contemporary Scottish musicians; we'll have private visits and sessions with some of them, including a borders piper, fiddlers, singers, and more.
Trip 3: July 7 - 17, 2021
The Outer Hebrides [full]
Journey through the Outer Hebrides from south to north, hear great music from the Barra Feis to individual musicians to the great Hebridean Celtic Festival in the Isle of Lewis. Visit a maker of Harris tweed on Harris, see beaches, craggy hills, thatched houses and standing stones; listen to Gaelic song, fiddle, traditional and contemporary bands.
Trip 4: July 22 - Aug 3, 2021
The Northern Tour [1 space]
Visit the far north of mainland Scotland (Caithness), the northern islands of Orkney and Shetland, and the northeast mainland (Aberdeenshire and Morayshire). Stunning sights, standing stones, cliffs, geos, and an amazing variety of music from these very different areas, including a special festival, private and public music sessions with some of the best musicians in Scotland.
Sign up for emails sent primarily in Sept/October

Our 2020 trips were postponed to 2021 but we sponsored 4 virtual music & walking tours corresponding to our usual trips! View videos from these concerts at the Fiddle-Online Facebook page – scroll down on that page to find the concert video you're interested in!