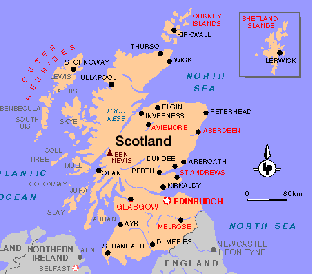 Treat yourself to a dream tour!
Hike in the day; music at night
For musicians, dancers, listeners, walkers
– limited to 7 travelers in each tour
Our hiking guide, Dorothy, has led walkers throughout Scotland for over 30 years, specializing in ecofriendly and comfortable B&Bs. She is laid-back and accommodating but has tremendous knowledge of Scottish flora, fauna and history.
Our musical guide, Ed, has gained the respect and trust of top musicians from Scotland for over 30 years, playing music with them, bringing them to the US, distributing their CDs for 11 years, and interviewing and writing about them for 18 years in his regular music column in Scottish Life magazine.



Trip 1 – July 1-9, 2017
Visit the Highlands and Skye, including amazing vistas, great musical visits, and a unique opportunity to hear Niel Gow's fiddle played in the private library at Blair Castle.
** Full for 2017 **
Trip 2 – July 12-22, 2017
Journey through the Outer Hebrides from south to north, including beautiful walks, and musical events with private guests and the Hebridean Celtic Festival. ** Full for 2017 **
Trip 3 – July 25 - Aug 6, 2017
A visit to Caithness, Orkney, Shetland and Aberdeenshire. Stunning sights, standing stones, and amazing music, including Shetland Fiddle Frenzy. ** Full for 2017 **
Join our email list for
early notification next fall!
Sign up by 30 April or in Sept for 2018 trip info