Unique on this site: Online Tunelearning Pages
Learn tunes online at your own pace – phrase by phrase, matching written music with the virtual mp3 player. Read music or do it by numbers. Click link above to learn more.






T-shirt
"I played it better at home"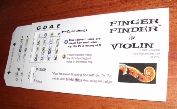 Finger Finder
Slide rule displays fingering in all keys




Special News –
We're working on a Finger Finder app for smartphone. Click here to email me if you would like to be on the app email list!